Stevan Speheger has been immersed in media throughout his professional life, and church-related media for over thirty years. He grew up on a farm in northeast Indiana, drawing pictures of TV cameras in his third grade art period. His high school aspirations to be a rock and roll radio disk jockey were never fully realized as a full-time career.  During his college years at Purdue University he worked at WAZY Radio as well as Purdue University's radio station, WBAA.
Steve was enrolled in the Co-op Program at Purdue, and worked during alternate semesters at Avco Corporation, a defense contractor in Richmond, Indiana.  As a part of his work on military grade electronics, he was named as inventor on a U.S. Patent for a Residual Current Detector.  During those semesters, he used his nights and weekends to work at WGLM Radio in Richmond, and WCRD Radio in his hometown of Bluffton.
In his junior year he was hired by then WFAM-TV, the local CBS affiliate and performed various tasks ranging from the processing of news film to booth announcing and ultimately to reporting the weather.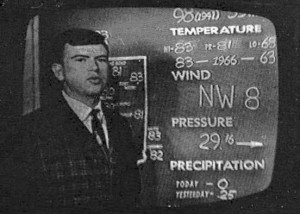 Shortly after he earned his degree in Electrical Engineering, the station was sold, the call letters were changed to WLFI-TV, and Steve became Chief Engineer, and ultimately Assistant Manager.  During that period he designed and supervised construction of a new studio facility and the overnight moving of studio operations across town with no loss of airtime.

WJEF-FM and Jefferson Television Center
His next career move took him to Jefferson High School in the same city to help construct and operate a student-run FM radio station and the first color, closed circuit television facility in a high school in the nation. He also trained students in the operation of the radio and television equipment.
First Assembly of God Media Ministry
About this time, Steve gave his life to Jesus Christ, and eight years later was hired as Director of Media Ministries at First Assembly of God, in Lafayette, a position he held for almost 27 years. During this period he launched a full-time channel on the local cable system, producing and directing daily and weekly television programs. He designed and constructed the church's television facility, then relocated and upgraded it as a part of the church's renovation project.

WCFY Radio
In 1984, the church purchased a radio station and converted the format to contemporary Christian music. Steve served as general manager and chief engineer of WCFY after designing and constructing the new studio complex.

When budget crunches set in and Steve's position was downsized, he moved to Florida to become Chief Engineer and Operations Manager of CTN-10 (WRXY-TV), the 1,000,000 watt Christian Television Network affiliate serving Fort Myers, Naples, and six counties of southwest Florida.  He retired from this position in September of 2016.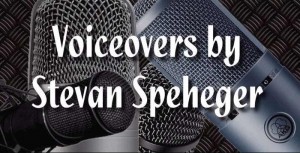 Following his retirement, Steve is focusing his efforts on independent voiceover work from his home studio and providing technical support and training for church video ministries.  Details of these endeavors are described throughout this website.
Steve and his wife Monica have two sons, Doug and Roger, and two granddaughters upon whom they dote. He also volunteers at his church, Next Level, as a camera operator and director.